This page has not been translated to French yet. This page was last modified on April 11, 2021
Web-test results for Nomagic
We are regularly keeping an eye on things to ensure security, integrity and legitimacy of our services. There are many tools out there to evaluate how do we do in the grand scheme of things on the Internet. This page present links to those tools as well as our score results.
Email
Emailing is one of our core critical services. It is very important to us that our mail server is equiped with all modern solutions that allow to reinforce integrity, authentication and legitimacy of our user's emails, while packing automatic discard of blacklisted IP as well as effective anti-spam and anti-virus filtering.
Our email service has been tested with: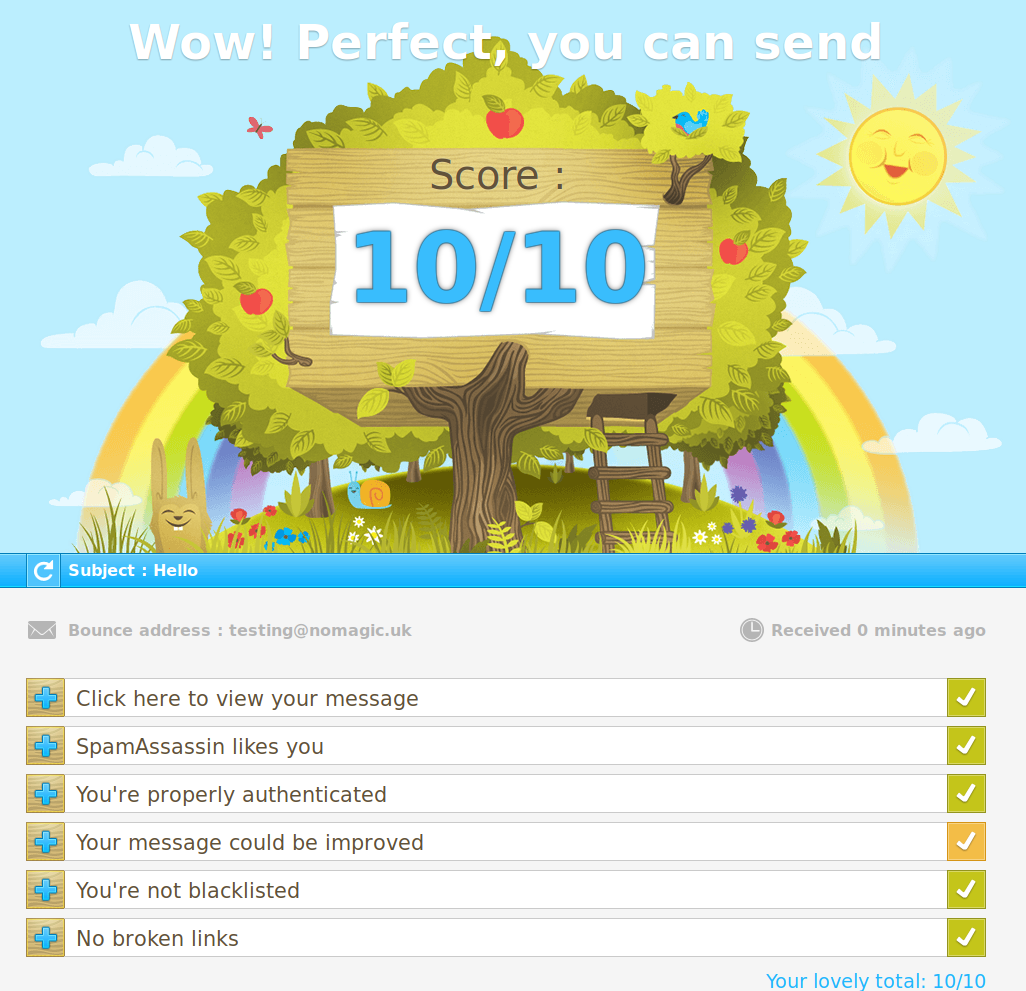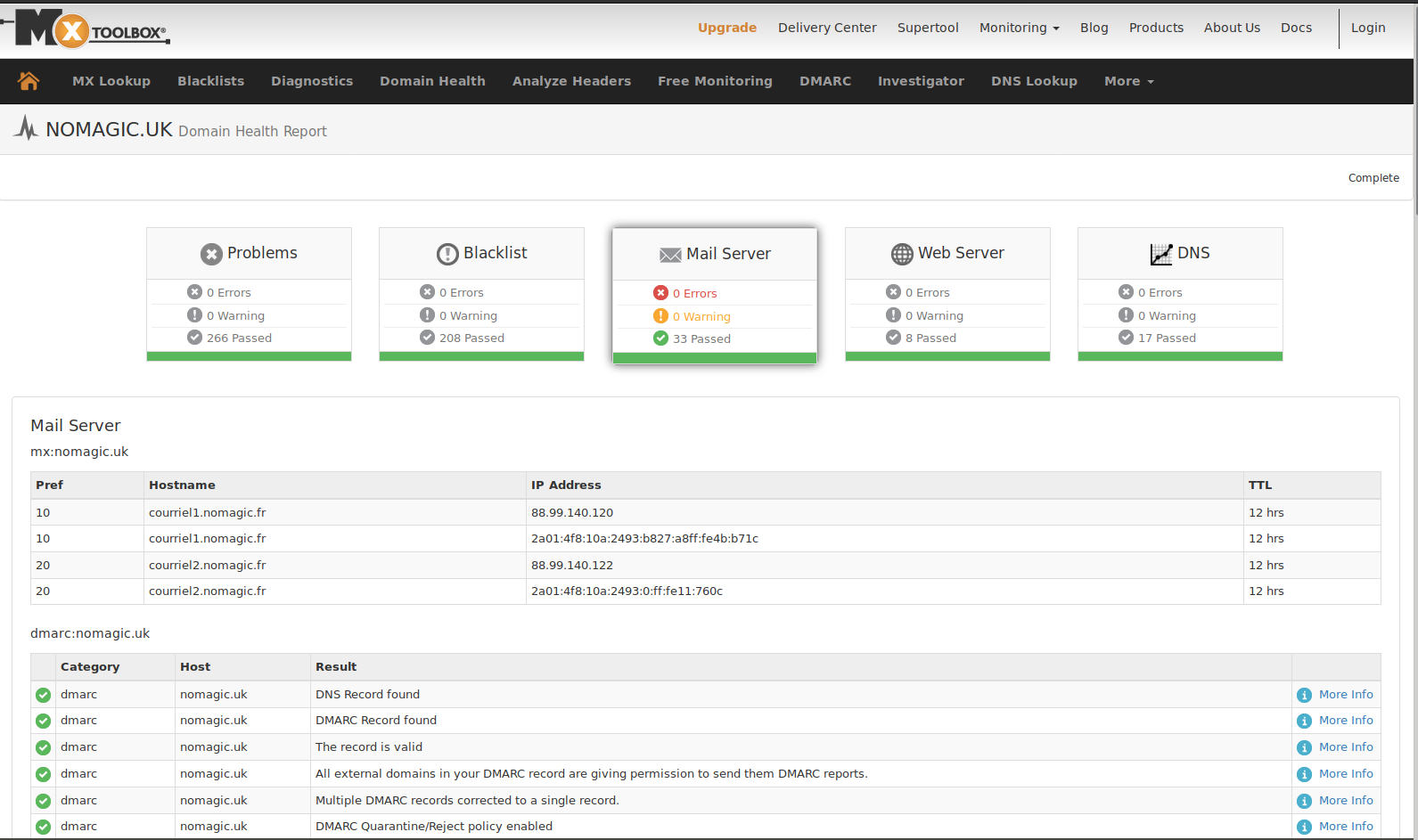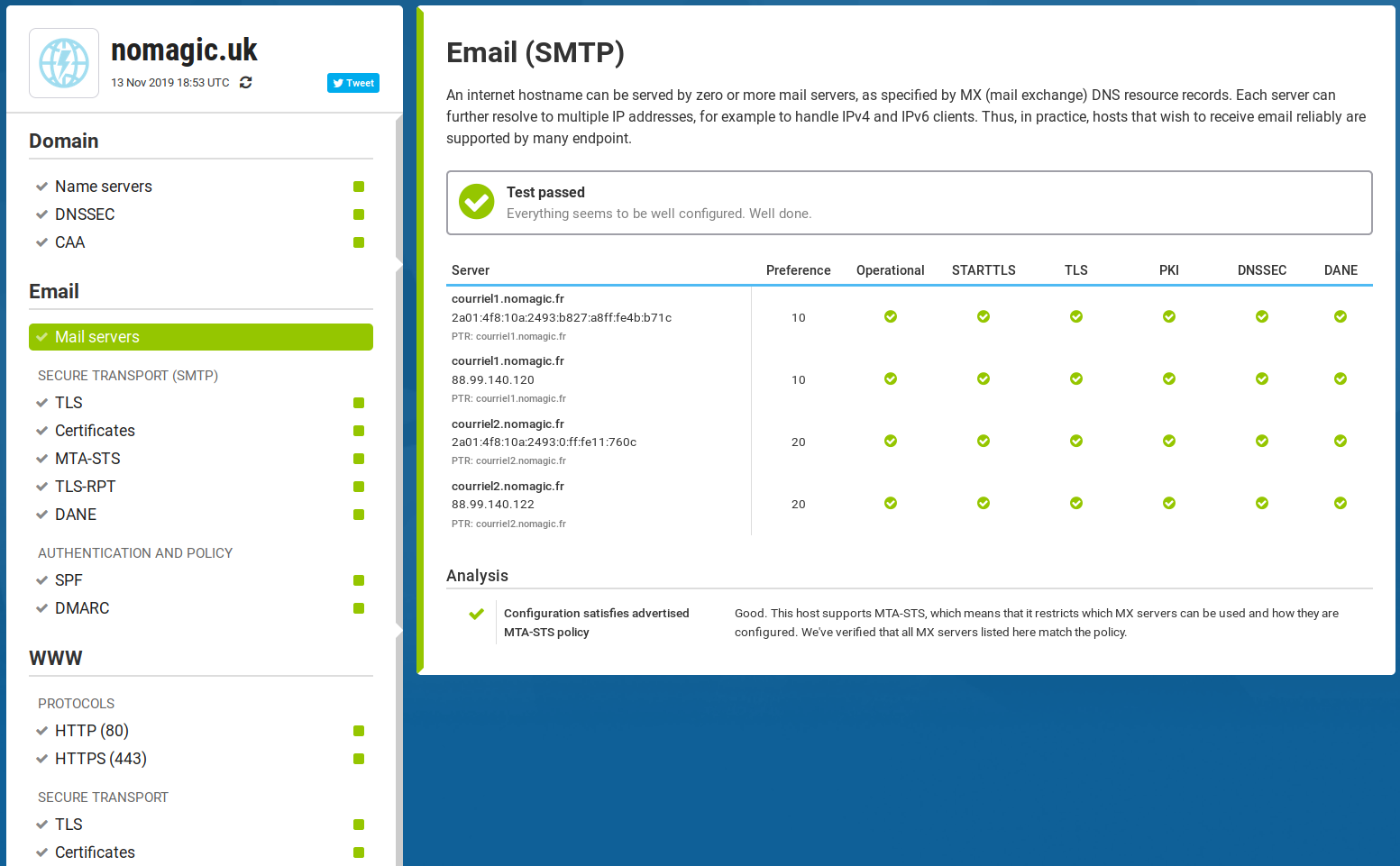 Web
All our services enforce use of HTTPS and all our certificates are signed with LetsEncrypt. We only allow the most secure ciphers to be used to establish secure connections to our Web services. Finally, all our WordPress blogs come with presets and plugins to both expand its usability and its security.
We have tested our own blog, https://foss-notes.nomagic.uk, with:


Mozilla HTTP observatory, comparing two very similar WordPress Websites. Nomagic hosted WordPress is on the left, WordPress.org hosted WordPress in on the right.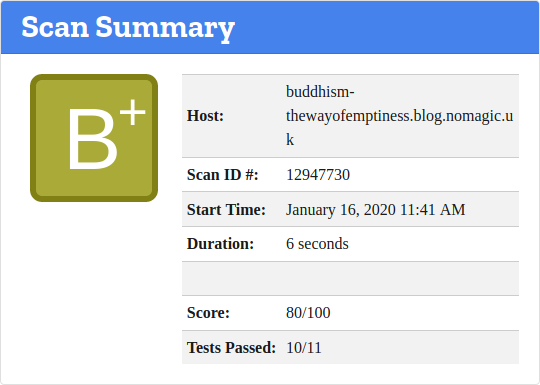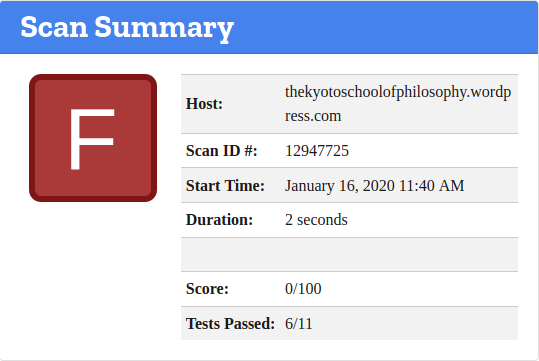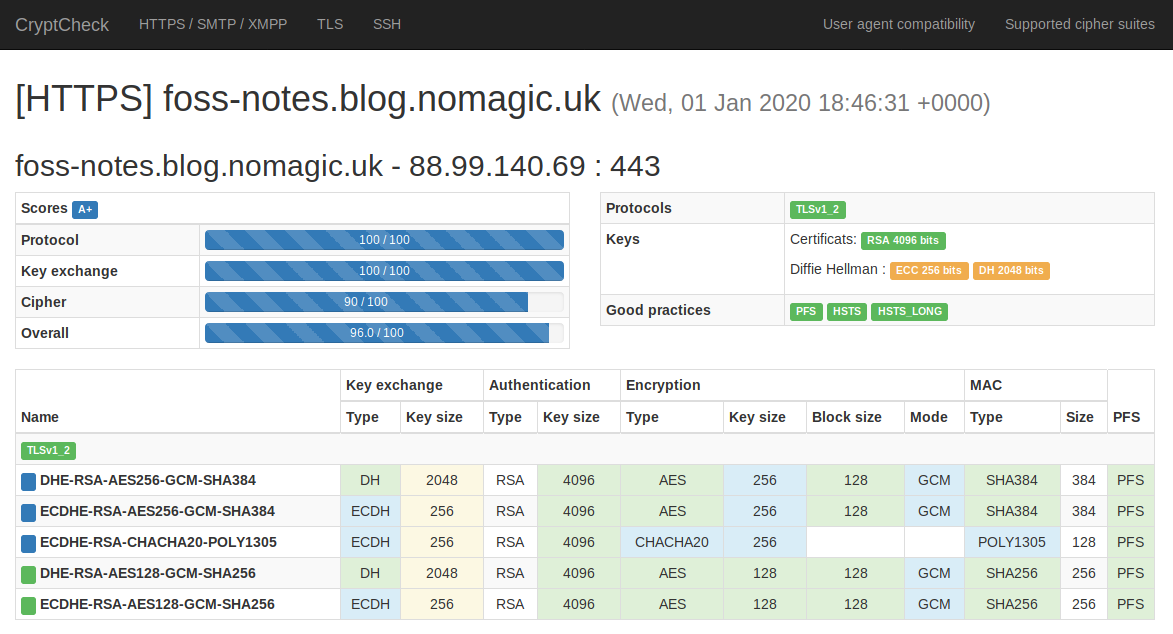 XMPP
Our XMPP server Ejabberd has been configured to be 100% compliant with the most useful XMPP Extension Protocols (XEP).

DNS
Our name server has been tested for zone nomagic.uk against Zonemaster.